Thames Web Services
Thames Web Services, 27 Old Gloucester Street, London WC1N 3XX.
Phone: 020 7460 6865
---
The Professional Website Service For Professional People.
Osteopaths, doctors, dentists, chiropodists,....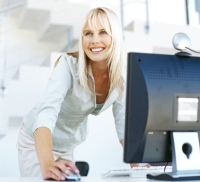 Our Customers' Comments
"Thanks again for handling everything so efficiently I will not hesitate to recommend you to my colleagues."
Claire Gibson
I am about to commission Adam to do another website as I know that he will put what is still only an idea in my mind into a realisable action that works well for me.
Tim Newman
Planning A Website?
Most people know that having a website is a good idea. It will bring in more new patients and can be a useful reference for existing ones, but how do you go about setting one up?
Wouldn't it be nice to be able to hand it to someone else to look after?
And for a simple flat fee that includes everything and is easy to budget for?
Someone like us.
We know you have a busy practice to run so we look after it all for you. All you have to do is let us have some wording and a few photos. There's no pressure to have everything decided at the beginning because you can ask us to update your website throughout the year all included in the fee.
Give us a call - 020 7460 6865.
Our Packages
Our standard packages are:
Single Page - £150 (inc VAT) See an example.
Four Page - £300 (inc VAT) See an example.
The fee includes two domain names, two e-mail addresses, hosting and support throughout the year.
If you have something larger in mind then please ask us for a quote.
Domain and E-Mail Only
If you're not sure about a website yet, but you want to stake a claim on your name we can handle that for you. We will register the domain name and create an e-mail address for you e.g. john@johnsmith.com.
Placing Your Order
To place an order just download the order form, fill it out and send it back to us (it's an Adobe PDF document).
If you prefer just give us a ring on 020 7460 6865 and we will pop one in the post to you.
To send us your completed order form you may:
Thames Web Services
27 Old Gloucester Street
London WC1N 3XX
Telephone and fax: 020 7460 6865